This is the top of this web page.
---
---
The root of this site.
Offshore works
Re-using dredged material (Plug Magic System)
The Plug Magic system reuses soft dredged soil to be filled inside disposal grounds by mixing it with slurry or a powder stabilization agent. Plug flows are generated inside a pipe line whilst transporting the dredged soil by compressed air. The plug flows mix the dredged soil with the stabilization agent and transports the mixed material to the casting location. The maximum production rate using this method is 1,000 cubic metres per hour.
Features
Long distance transportation (1,500metres)
All in one system of mix and transportation inside pipe line
Environmentally friendly
Can be used without additional Soil Improvement
Plug Flow action is cost effective.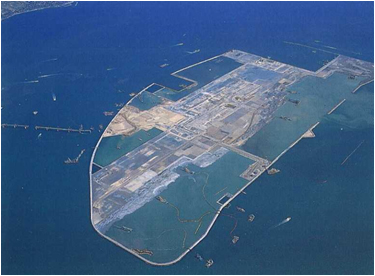 | | |
| --- | --- |
| | The Plug Magic Method has been adopted in many of our offshore projects and has become one of our representative systems. The "Central Japan International Airport" is an example of a project reclaimed by this method. |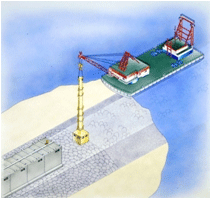 ---
---
---
This is the end of this web page.